Return on Wellness
A book by Kevin Brady
Our founder offers insight into how wellness impacts your bottom line.
Kevin has written an eye-opening document, Return on Wellness, detailing the positive effects a health and wellness program can have on both company morale and profits. His 30 years of experience has made him a leader and visionary in understanding the importance of investing in illness prevention programs for employees. To receive your complimentary copy of Return on Wellness and learn more about the financial benefits of a healthier organization, please send us your email address.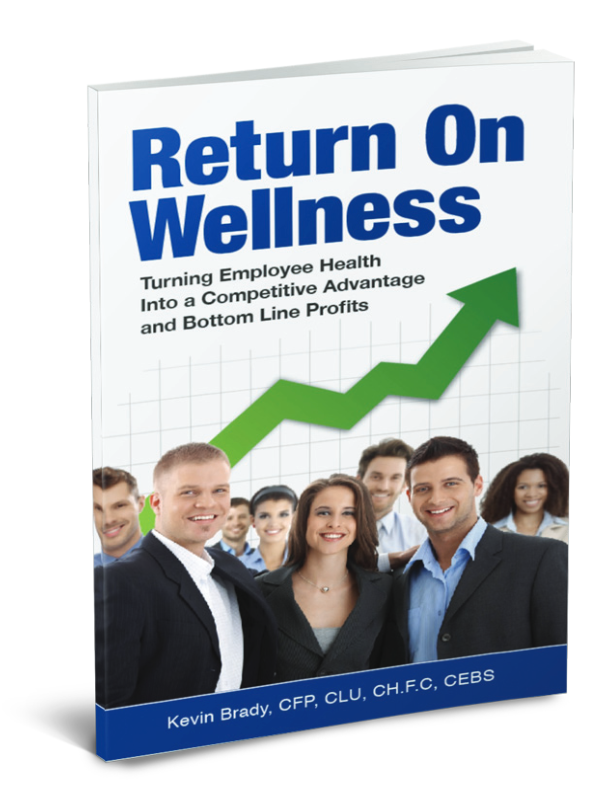 Kevin Brady has founded and ran two healthcare companies, which have helped solve healthcare problems for over 100,000 people and have partnered with more than 1,000 doctors, nutritionists, and other medical professionals worldwide.
Kevin also practices what he preaches: In 2010, he was 50 pounds overweight, had high cholesterol, high blood pressure, and was pre-diabetic. He spent a week in a medically-induced coma, and was given a 10% chance of living. Today, he has qualified for the World Triathlon Championships, competes in European cycling races, and runs up mountains for fun — all without taking any meds.
Kevin shares his views on health and wellness based on his own personal experiences so that he may help his audience with their own journey towards better health. Readers should consult with their medical advisors or family doctors before implementing any changes to their diet, routines or medications and supplements.
The author of this book is not legally responsible for any adverse effects/consequences that may result from the use of any information, ideas or recommendations shared here.